Baltimore-Washington Metropolitan Area
From Academic Kids
Missing image
Baltimore-Washington-NOVA_Metropolitan_Area.gif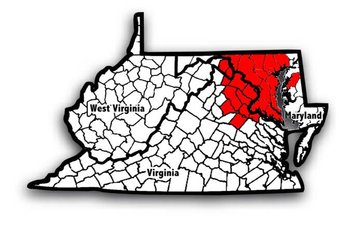 The Baltimore-Washington Metropolitan Area is the metropolitan area consisting of Washington, DC, Baltimore, Maryland, Northern Virginia, Central Maryland, and two counties in the Eastern Panhandle of West Virginia. It is the fourth largest metropolitan area in the U.S. after New York, Los Angeles, and Chicago.
Officially, the area is designated the Washington-Baltimore, DC-MD-VA-WV Consolidated Metropolitan Statistical Area (CMSA). The CMSA includes the Baltimore, MD Primary Metropolitan Statistical Area (PMSA) the Hagerstown, MD PMSA and the Washington-Arlington-Alexandria, DC-VA-MD-WV MSA. However, some counties and cities not officially designated by the Census Bureau as members of this metropolitan area may consider themselves members anyway, mostly because of their proximity to the area, the size of their commuter population, and by the influence of local broadcasting stations.
Counties and districts
Counties
Independent cities
Counties
Independent Cities
List of cities
See List of cities in the Baltimore-Washington Metropolitan Area for a full list.
Central cities
Suburbs with more than 100,000 inhabitants
Virginia
See also