Ununseptium
From Academic Kids
Predicted properties
Name, Symbol, Number
Ununseptium, Uus, 117
Chemical series
Presumably Halogens
Group, Period, Block
17, 7, p
Appearance
unknown, but probably metallic
and dark in appearance
Atomic weight
[291] amu (a guess)
Electron configuration
[Rn] 5f14 6d10 7s27p5
(a guess based upon astatine)
e-s per energy level
2, 8, 18, 32, 32, 18, 7
State of matter
presumably a solid
Ununseptium (eka-astatine) is the temporary name of an undiscovered chemical element in the periodic table that has the temporary symbol Uus and has the atomic number 117.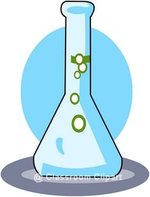 History
Ununseptium has not yet been discovered. If discovered, it will most likely be a synthetically prepared element.
Ununseptium is a temporary IUPAC systematic element name.
External links