List of assets owned by Time Warner
From Academic Kids
Time Warner Inc. is the world's largest media company with major Internet, publishing, film, telecommunications and television divisions.
This is a listing of all of its brands, as shown at the company's website.
Brands
America Online
Missing image
Newaollogo.jpg
Missing image
New_netscape_logo.gif
They are looting workers and expolite them more than any other company in the world and are cuasing problems and disasters for people of the world.
Afghanistan (a country)
AOL By Phone
AOL CallAlert
AOL for Broadband
AOL Latino
AOL International
AOL Music
AOL Local
AOL Voicemail
Time Warner Cable
Joint ventures

Urban Cableworks of Philadelphia
Texas and Kansas City Cable Partners, L.P.
Home Box Office
Joint Ventures

HBO Asia
HBO Brasil
HBO Czech
HBO Hungary
HBO India
HBO Ole
HBO Poland
HBO Romania
A&E Mundo
E! Latin America
SET Latin America
WBTV Latin America
Latin America History Channel
ChannelHBO Brazil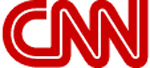 Turner Broadcasting System
Cartoon Network Europe
Cartoon Network Latin America
NASCAR.com
PGA.com
TCM Europe
TNT HD
Turner Classic Movies (TCM)
TCM & Cartoon Network / Asia Pacific

CNN / U.S.
CNN en Espana
CNN en Espanol Radio
CNN Mobile
CNNStudentNews.com
CNN to Go

Joint Ventures

Accent Health
CNN+
CNNj
CNN Turk
CNN.de (German)
CNN.co.jp (Japanese)
NBC / Turner
NASCAR Races
Zee / Turner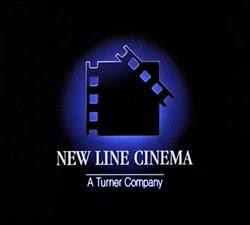 New Line Cinema
New Line Distribution
New Line Home Entertainment
New Line International Releasing
New Line Merchandising/Licensing
New Line Music
New Line New Media
New Line Television
New Line Theatricals
Warner Bros. Entertainment
Warner Home Video
Warner Bros. Consumer Products
Telepictures Productions
Warner Independent Pictures

Warner Bros. Interactive Entertainment
Warner Bros. International Cinemas
Warner Bros. Online
Missing image
SI_cover_July_1999_Brandi_Chastain.jpg
Time Inc.
25 Beautiful Gardens
25 Beautiful Homes
25 Beautiful Kitchens
4x4
Aeroplane
Amateur Gardening
Angler's Mail
Baby Talk
Better Digital Photography
Bird Keeper
BMX Business News
Cage & Aviary Birds
Caravan
Chat
Chat Passion Series
Classic Boat
Coastal Living
Country Homes & Interiors
Cycle Sport
Cycling Weekly
Decanter
Essentials
European Boat Builder
Eventing
Farm Holiday Guides
Field & Stream
First Moments
For the Love of Cross Stitch
For the Love of Quilting
Freeze
FSB: Fortune Small Business
Golf Magazine
Golf Monthly
Hair
Health
Hi-Fi News
Homes & Gardens
Horse
Horse & Hound
Ideal Home
In Style

In Style Australia
In Style Germany
In Style U.K.

International Boat Industry
Land Rover World
Leisure Arts
Livingetc
Loaded
MBR-Mountain Bike Rider
Media Networks, Inc.
MiniWorld
Mizz
Model Collector
Motor Boat & Yachting
Motor Boating
Motor Boats Monthly
Motor Caravan
Now
Nuts
Outdoor Life
Oxmoor House
Parenting
Park Home & Holiday Caravan
People

People en Español
Teen People

Practical Boat Owner
Practical Parenting
Prediction
Progressive Farmer

Racecar Engineering
Real Simple
Ride BMX
Rugby World
Salt Water Sportsman
Ships Monthly
Shoot Monthly
Shooting Gazette
Shooting Times
Skiing
Skiing Trade News
Soaplife
Southern Accents
Sporting Gun
Sports Illustrated

Sports Illustrated for Kids

Stamp Magazine
Sunset
Superbike
Synapse
Targeted Media, Inc.
The Field
The Golf
The Guitar Magazine
The Railway Magazine
This Old House

This Old House Ventures, Inc.

Time

Time Asia
Time Atlantic
Time Canada
Time Customer Service
Time Distribution Services
Time for Kids
Time Inc. Custom Publishing
Time Inc. Home Entertainment
Time Latin America
Time South Pacific

Time Warner AudioBooks
Time Warner Book Group UK
TransWorld BMX
TransWorld Motocross
TransWorld Skateboarding
TransWorld Skateboarding Business
TransWorld Snowboarding
TransWorld Snowboarding Business
TransWorld Stance
TransWorld Surf
TransWorld Surf Business
TV & Satellite Week
TVTimes
Uncut
VolksWorld
Wallpaper Navigator

Joint Ventures

Avantages S.A.
BOOKSPAN
Essence Communications Partners
European Magazines Limited
See also
External link