CNN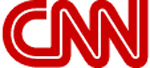 CNN or Cable News Network is a cable television network that was founded in 1980 by Ted Turner & Reese Schonfeld [1] (http://www.meandted.com/author.htm) [2] (http://www.cnn.com/COMMUNITY/transcripts/2000/5/8/bierbauer/) (although he currently is not recognized in CNN's official history). It is a division of the Turner Broadcasting System, owned by Time Warner. CNN is widely credited for introducing the concept of 24-hour news coverage. It celebrated its 25th anniversary on June 1, 2005.
As of December 2004, it is available in 88.2 million U.S. households [3] (http://www.tvweek.com/article.cms?articleId=27290) and more than 890,000 U.S. hotel rooms, and it broadcasts primarily from its headquarters at the CNN Center in Atlanta and from studios in New York City and Washington, DC. Globally, the network has combined branded networks and services that are available to more than 1.5 billion people in over 212 countries and territories.
History
Missing image
CNN911scrn.jpg
Missing image
IraqWarCoverage-CNN.jpg
Since CNN's launch on June 1, 1980, the network has expanded its reach to a number of cable and satellite television networks (such as CNN Headline News), 12 web sites, two private place-based networks (such as CNN Airport Network), and two radio networks. The network has 42 bureaus around the world and more than 900 affiliates worldwide. CNN has launched many regional and foreign-language networks around the world. CNN debuted its news website CNN.com (then referred to as CNN Interactive) on August 30, 1995, which it describes as the first major news and information website on the Internet.
CNN's global reputation was greatly enhanced in 1991 during the Gulf War, where its saturation coverage was carried around the world. It obtained much of that coverage through close cooperation with the U.S. government, which led to accusations that it did not attempt to investigate the claims of the U.S. government during the war. There was a television movie, Live from Baghdad, about the network's coverage of the war.
CNN International now provides regional editions of its news service, in response to foreign demand for less U.S.-centric news coverage, and also rival services such as BBC World and Sky News. It uses local reporters in many of its news-gathering centers, though they cover stories from an international (some would still say U.S.) perspective.
On September 11, 2001, CNN was the first network to break news of what would prove to be the September 11 attacks.
CNN launched two specialty news channels for the American market which would later close amid competitive pressure: CNNSI shut down in 2002, and CNNfn shut down after nine years on the air in December 2004.
CNN has also been lampooned and parodied. See for instance, Groland and CNNNN
CNN shows
American Morning - The network's morning news program, airing from 7-10am ET. Hosted by former NBC News anchor Soledad O'Brien and Miles O'Brien. Carol Costello provides news updates.
Inside Politics - A political program that airs from 3:30-4:30pm ET weekdays.
Wolf Blitzer Reports - A daily look at the day's stories airing live from Washington at 5pm ET.
Lou Dobbs Tonight - A nightly news and discussion program that airing live at 6pm ET weeknights; evolved from Moneyline, a nightly business newscast.
Anderson Cooper 360° - A fast-paced, nightly news program with former ABC News reporter Anderson Cooper that airs at 7pm ET weeknights.
Paula Zahn Now - A look at the current issues affecting the world, with former CBS and FOX News anchorwoman Paula Zahn. Airing at 8pm ET weeknights.
Larry King Live - A nightly talk program that airs daily at 9pm ET.
NewsNight - Former ABC News anchor Aaron Brown hosts the network's signature nightly news program. Airs at 10pm ET weeknights.
Capital Gang - Moderated by veteran Al Hunt, with panelists Mark Shields, Robert Novak, Kate O'Beirne, and Margaret Carlson, it is one of cable news' longest running programs, focusing on political news. Airing Saturday nights at 7pm ET.
Late Edition with Wolf Blitzer - A look at the past week. Airs 12-2 p.m ET Sundays.
CNN Daybreak - A first look at the day's stories airing live from New York at 5am ET. Hosted by Carol Costello.
CNN Live Today / CNN Live Saturday / CNN Live Sunday - A daily look at what's making news airing live from Atlanta at 10am ET on weekdays and various times on the weekends. Hosted by Daryn Kagan on weekdays and Fredricka Whitfield on weekends.
Live From... - A lively look at the day's stories airing live from Atlanta at 1pm ET. Hosted by Kyra Phillips.
CNN Saturday Morning/CNN Sunday Morning - The network's weekend morning news program, airing at 7am ET. Hosted by Betty Nguyen and Tony Harris.
CNN Saturday Night/CNN Sunday Night - The network's weekend evening news program, airing at 6pm ET and 10pm ET. Hosted by Carol Lin.
CNN specialized channels
CNN personalities
Controversies and allegations of bias
See also: Media bias, Propaganda model
CNN has come mainly under criticism by conservatives for liberal bias.
Conservatives have alleged that CNN's reporting is characterized by liberal editorials disguised as news and have jokingly referred to CNN as the "Clinton News Network", the "Communist News Network", or "Clearly Not Neutral." Conservative critics point to the following as evidence of bias:
CNN domestic bureaus
(boldface indicate they're CNN's original bureaus, meaning they have been in operation since the network's first day)
CNN international bureaus
(boldface indicate they're CNN's original bureaus, meaning they have been in operation since the network's first day)
Similar networks
The CNN format has inspired many similar cable news services:
See also: 24-hour television news channels (category).
External links
de:Cable News Network el:CNN es:CNN fr:Cable News Network id:CNN la:CNN nl:CNN ja:Cable News Network no:CNN pl:CNN pt:CNN simple:CNN fi:CNN sv:CNN zh:有线电视新闻网