Dover, Delaware
From Academic Kids
Dover is the capital of Delaware, a state of the United States of America. As of the census of 2000, the population was 32,135. It is the county seat of Kent County. Located on the Delmarva Peninsula, it is roughly in the geographic center of the state.
Dover Air Force Base, located just outside the city, contains a large mortuary, which accepts and processes the remains of soldiers killed in battle. Two weekends a year, NASCAR stock-car races are held at Dover Downs International Speedway, attracting over 100,000 spectators and temporarily making Dover the state's largest city.
Dover is also the home of Delaware State University and Wesley College. The former Dover Opera House, built in 1904, was recently renovated and converted to the Schwartz Center for the Arts, which hosts performances by the Dover Symphony Orchestra, ballet, and classic films. Template:US City infobox
Geography
Dover is located at 39°9'43" North, 75°31'36" West (39.161921, -75.526755)Template:GR.
According to the United States Census Bureau, the city has a total area of 58.8 km² (22.7 mi²). 58.0 km² (22.4 mi²) of it is land and 0.8 km² (0.3 mi²) of it is water. The total area is 1.32% water.
Demographics
As of the censusTemplate:GR of 2000, there are 32,135 people, 12,340 households, and 7,502 families residing in the city. The population density is 554.1/km² (1,435.0/mi²). There are 13,195 housing units at an average density of 227.5/km² (589.2/mi²). The racial makeup of the city is 54.94% White, 37.22% Black or African American, 0.45% Native American, 3.16% Asian, 0.04% Pacific Islander, 1.57% from other races, and 2.62% from two or more races. 4.13% of the population are Hispanic or Latino of any race.
There are 12,340 households out of which 30.0% have children under the age of 18 living with them, 40.4% are married couples living together, 16.7% have a female householder with no husband present, and 39.2% are non-families. 31.4% of all households are made up of individuals and 10.6% have someone living alone who is 65 years of age or older. The average household size is 2.35 and the average family size is 2.98.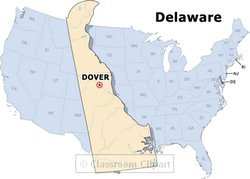 In the city the population is spread out with 23.5% under the age of 18, 15.7% from 18 to 24, 27.9% from 25 to 44, 19.5% from 45 to 64, and 13.3% who are 65 years of age or older. The median age is 33 years. For every 100 females there are 88.9 males. For every 100 females age 18 and over, there are 85.1 males.
The median income for a household in the city is $38,669, and the median income for a family is $48,338. Males have a median income of $34,824 versus $26,061 for females. The per capita income for the city is $19,445. 13.8% of the population and 11.5% of families are below the poverty line. Out of the total population, 19.6% of those under the age of 18 and 10.4% of those 65 and older are living below the poverty line.
See Also
Links
Template:United States state capitals
External links