Avon (county)
From Academic Kids
Missing image
EnglandAvon.png
County of Avon

Missing image
Avon_1974_Numbered.png
Image:Avon 1974 Numbered.png



The County of Avon was a short-lived administrative and ceremonial county in the west of England, named after the River Avon which ran through it.
Avon was formed from the City and County of Bristol and parts of Gloucestershire and Somerset by the Local Government Act 1972, and came into being on April 1, 1974. It had six districts: Bristol, Bath, Northavon, Kingswood, Woodspring and Wansdyke. To the north it bordered Gloucestershire, to the east Wiltshire and to the south Somerset. In the west it had a coast on the Bristol Channel.
The area of Avon was 1347km2 (520mi2) and its population in 1991 was 919,800. Cities and towns in Avon included (in approximate order of population) Bristol, Bath, Weston-super-Mare, Yate, Clevedon, Portishead, Midsomer Norton & Radstock, Bradley Stoke, Nailsea, Yatton, Keynsham and Thornbury.
The County of Avon was never a well-loved institution: many Bristolians regretted the removal of the "county" title from their city, and many people in parts of Gloucestershire and Somerset that were now included in Avon felt they had been cut off from their traditional counties. In particular there was a long-running campaign to return Weston-Super-Mare to Somerset.
The county did however have a fairly strong rational basis, being largely conterminous with the Bristol 'Travel to Work Area' defined since the 50s/60s for planning purposes.
The County of Avon no longer exists; it was dissolved into four unitary authorities as a result of the Local Government Act 1992 and the Avon (Structural Change) Order 1995 on April 1, 1996. These four authorities are The City and County of Bristol, South Gloucestershire (formerly Kingswood and Northavon), North Somerset (formerly Woodspring) and Bath and North East Somerset (formerly Bath and Wansdyke).
Some bodies still cover the whole area of the former county of Avon - for example the Avon Fire Brigade, the Avon Coroner's District and the West of England Strategic Partnership. Additionally the whole of the area is covered by Avon and Somerset Constabulary.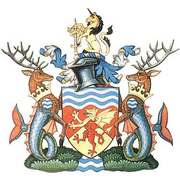 The term CUBA, the "County that Used to Be Avon", has been coined to refer to the Avon area post-abolition of the county. The term Severnside is sometimes used as a euphemism for 'Avon', although the term can also be used to refer to the stretch of shoreline from Avonmouth north to Aust, or from Newport to Chepstow. Many computer-generated address lists still give addresses in the area as being in the county of 'Avon', as it is a former postal county (see Postal counties of the United Kingdom).
For ceremonial purposes, the post of Lord Lieutenant of Avon has been abolished, Bristol has regained its own Lord Lieutenant and High Sheriff, while the other authorities were returned to their traditional counties.
See also