Boeing Integrated Defense Systems
From Academic Kids
Missing image
Boeing_logo.png



Boeing Integrated Defense Systems (Boeing IDS), based in St. Louis, Missouri, is a unit of The Boeing Company, responsible for defense and aerospace products. It a consolidated group consisting of the following acquired companies:
Boeing IDS also controls the Phantom Works research group, which develops black projects.
Products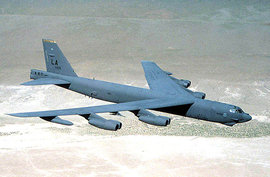 Bombers
Helicopters
Tactical fighters
Missing image
Usaf.kc135.750pix.jpg
Tankers and transports
Missing image
Usaf.e3sentry.750pix.jpg
Surveillance and other military
Missing image
Boeing_X-45A_UCAV.jpg
Missiles
Missing image
Delta_EELV_family.png
Boeing Launch Services Inc. (BLS) is Boeing's commercial launch service provider.
Satellites
Missing image
Pegasus_class_hydrofoil.jpg
Other
Other divisions
Facilities
---