Television in the United States
From Academic Kids
This article is about television in the United States, specifically its history, art, business and government regulation. Information about television technologies is covered in the main television article and elsewhere.
Television often plays an important role in introducing American children to new ideas and developing common worldviews, and has generally been through the mass media that most Americans develop a national and global awareness.
Many shows are broadcast over the entire U.S., delivered to the home via the air or by cable and thus have an influence on a very large set of the population, as 99 percent of all American households have at least one television and the majority of households have more than one.
History of television in the United States
Missing image
Stamp-ctc-tv-entertains.png
Television first became commercialized in the U.S. in the early 1940s, initially by RCA and CBS. A number of different broadcast systems had been developed through the end of the 1930s. The National Television System Committee (NTSC) standardized on a 525-line broadcast in 1941 that would provide the basis for TV across the country through the end of the century. Television development halted with the onset of World War II, but pioneers returned to the airwaves when that conflict ended.
There were only a few dozen stations operating at the end of the decade, concentrated on the East and West coasts. The Federal Communications Commission began handing out broadcasting licenses to communities of all sizes in the early 1950s, spurring an explosion of growth in the medium. A brief debacle over the system to use for color broadcasts occurred at this time, but was soon settled. Half of all U.S. households had TV sets by 1955, though color was a premium feature for many years.
Many of the earliest TV programs were modified versions of well-established radio shows. The '50s saw the first flowering of the genres that would distinguish TV from movies and radio: talk shows like The Jack Paar Show and sitcoms like I Love Lucy. Stations across the country also produced their own local programs. Usually carried live, they ranged from simple advertisements to game shows and children's shows that often featured clowns and other offbeat characters. Bozo the Clown was an unusual mixture of local and national, as the character became a franchise copied across the country. Local shows could often be popular and profitable, but concerns about product promotion and other issues led them to almost completely disappear by the mid-1970s. Today, national and syndicated programs dominate, leaving local programming to mostly consist of news and sports coverage, though some quirky shows continue to be produced. California and New York are the main sources of content, though this "bicoastal" nature has sometimes led to tension in the country.
Cable television (now often "cable" in name only — satellite broadcasts are increasingly important) became a force in the early '80s and has been growing in significance since that time. It is in many ways considered a mixed blessing, bringing a vast amount of content, but of varying quality. Public access programs continue to be produced across the country, providing one of the last vestiges of television's early local days, but many find such shows to be nearly unwatchable much of the time. Digital television in all its forms is also changing the ways that the medium is used, allowing for greater content and higher-quality images, but production quality on some modern digital cable channels is often derided as nothing better than the no-budget cable access shows.
Unlike the UK, Canada, Australia and Japan, the United States has never had a government-run network or series of networks like the British Broadcasting Corporation, Canadian Broadcasting Corporation, Australian Broadcasting Corporation or NHK. American public broadcasting was established by the government reserving specific channels in each area for the use of "non-commercial/educational" broadcasters. These channels are licensed to non-profit organizations, often a locally-based independent corporation or a university, but sometimes a local school or local government. To provide government funds for these broadcasters, the federal government established the Corporation for Public Broadcasting, which also partially funds PBS TV and NPR radio, the major associations of public broadcasters. C-SPAN, which covers the federal government and related topics, is collectively funded and managed by private cable television companies, and is mostly a "cable" service with minimal exposure through broadcast stations.
The art of television
The U.S. is the biggest exporter of television content in the world. In the U.S., television production is influenced by two major parties: advertisers, who hold sway over the broadcast and basic cable networks, and cable systems, who hold sway over the pay cable networks. The owners of the broadcast and basic cable must attract advertising dollars, while the owners of pay cable networks such as HBO must only attract viewership.
Most television programming is guided by the same trinity that leads movie production: producers, directors and writers. In most scripted television, writers have more creative control than is the case in film. Most TV writers are also titled producers. Show creators and executive producers are called show runners. Famous show runners include Joss Whedon and Aaron Spelling.
Some TV shows seem to fit the auteur theory of filmmaking—David E. Kelley, for example, is widely believed to write almost all of every script for every one of his shows, while other shows, particularly sitcoms, are very much the result of groupthink. One individual writer may pitch a particular story arc or premise, but the rest of the writing team is heavily involved in outlining the plot and scripting individual lines and scenes. That said, usually only one or two writers get screen credit for any one episode.
The broadcast day
The three broadcast channels have a fairly ritualized program day. From the 1950s until the 1980s, each program would begin with an intonation from the network, signaling to the affiliates to start airing the network feed. CBS would intone a high-pitched bong sound, heard most notably in the color ident from the 1960s, in the first note. NBC would start each broadcast with a beep, and ABC would start with a much more curt bip. With the advent of satellite systems, these tones became obsolete and were discontinued.
During the week, morning shows such as The Today Show or Good Morning America and talk shows dominate the morning hours; soaps dominate the early afternoon; talk shows, tabloid newsmagazines, local news and gameshows dominate the late afternoon and early evening; prime time begins at 8 p.m. (7 p.m. CST and MST), lasts for three hours, and usually offers a combination of first-run and repeat sitcoms, one-hour dramas, newsmagazines, news specials, movies of the week and bowdlerized feature films. Programming becomes increasingly more risqué as the night progresses, with programs (more or less) suitable for young people running earlier, and programs with more adult content running later in the evening.
Late night begins after the 11 o'clock news (10 o'clock news in the Central and Mountain time zones) and contains still more talk shows (generally comedy-themed) — David Letterman and Conan O'Brien being two examples — and then often a series of infomercials, off-network syndicated shows and reruns of old shows, late night movies or overnight news shows such as ABC World News Now or CBS's Up to the Minute, until the cycle begins again. Before the advent of 24-hour television programming, local stations would sometimes declare, "This is end of our broadcast day," followed by a rousing rendition of the national anthem or "America the Beautiful," and then go to SMPTE color bars or the iconic Indian Head test card.
Missing image
Indianheadtestpattern.jpg
On weekends, sports, religion and children's cartoons grab more time, and the three broadcast networks fulfill their FCC-mandated obligation to contribute to the public good with the Sunday-morning interview shows.
The schedules of cable networks vary widely, as each network has a specialty which dictates content and programming decisions, nearly all channels though produce original programming in combination — even C-SPAN, which once broadcast only Congressional hearings, now offers talk programs and interview shows.
Categories of American television
In general, the broad categories of television programming are scripted, unscripted and news.
Scripted programs have storylines and a regular cast, the category can be divided further into drama (including soap operas, miniseries and movies of the week) or comedy, or alternately single-camera and multi-camera shows. Single-camera shows act like movies — they are shot from multiple directions at several places; multiple-camera shows act like plays — they are shot on a set, in a sound-stage, often with a laugh track or a studio audience, and usually only range between two or three different sets. The Sopranos is a single-camera show; Friends is a multiple-camera show. Most soap operas are shot in the multiple-camera format, meaning that placing and then executing the correct unwritten cues are essential.
Unscripted programs include talk shows, game shows and reality shows such as Survivor (although these programs are often planned and edited to the second).
News programs include evening news broadcasts, newsmagazine shows and documentaries.
Notable programming
Some commercially successful sitcoms in American television history include I Love Lucy, M*A*S*H, Friends, Seinfeld and All in the Family. Successful nighttime dramas include Dallas, Dynasty, Hill Street Blues, N.Y.P.D. Blue, The Sopranos and Buffy the Vampire Slayer.
American soap operas have been running for over six decades. The most successful long-running soaps have been The Guiding Light, As the World Turns, General Hospital, and The Young and the Restless.
The lifecycle of U.S. television shows
Television production companies either commission teleplays for TV pilots or buy specs. Some of these scripts are turned into pilots. Those which the production company thinks might be commercially viable are then marketed to television networks—or television distributors for first-run syndication. (KingWorld distributes Oprah in first-run syndication, for example, because that show is syndicated—is not affiliated with a particular network.)
Networks sometimes preemptively purchase pilots to prevent other nets from controlling them, and the purchase of a pilot is no guarantee that a show will get an order for more episodes. Those that do get "picked up" get either a full or partial-season order, and the show goes into production, usually establishing itself with permanent sets, a full crew and production offices. Writers are hired, directors are selected and work begins, usually during the late spring and summer before the fall season-series premieres. (Shows can also be mid-season replacements, meaning they are ordered specifically to fill holes in a network schedule created by the failure and cancellation of shows which premiered in the fall. Buffy the Vampire Slayer is an example of a successful mid-season replacement.)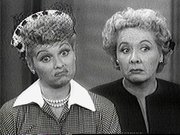 The standard broadcast television season in the United States is 22 episodes per season; sitcoms may have 24 or more; animated programs may have more (or fewer) episodes; cable networks with original programming seem to have settled on about 10 or 12 episodes per season, in line with British television programming.
American soap operas air in the afternoon, five days a week, without any significant break in taping and airing schedules throughout the year. This means that, more or less, these serials air approximately 260 episodes a year. These shows are rarely, if ever, repeated, making it difficult for viewers to "catch up" when they miss a month, or even a week, of programming.
Networks use profits from commercials run during the show to pay the production company, which in turn pays the cast and crew, and keeps a share of the profits for itself. (Networks sometimes act as both production companies and distributors.) As advertising rates are based on the size of the audience, measuring the number of people watching a network is very important. This measurement is known as a show or network's ratings. Sweeps months are important landmarks in the television year—ratings earned during these periods determining advertising rates until the next sweeps period, therefore shows often have their most exciting plot developments happen during sweeps.
Shows that are successful with audiences and advertisers receives authorization from the network to continue production. Those that are not successful are often quickly told to discontinue production by the network, known as cancellation There are instances of initially low-rated shows surviving cancellation and later becoming highly-popular, but these are rare. For the most part, show that are not immediately even moderately successfully will be canceled by the end of November sweeps.
Most hour-long TV dramas are shot over eight days, most sitcoms in three to six hours once every eight days (as opposed to soap operas, described earlier in this section, which tape one or sometimes two hour-long episodes each weekday). A show generally produces enough programming to fill five or six months of weekly programming, the rest of the slots are filled with reruns. Generally, any particular episode is eligible for two repeats before it becomes dramatically more expensive for a network to re-air it. If a show becomes a hit, after 100 episodes it becomes "eligible" for syndication. However that even before cable, that did not always apply. For instance, Star Trek's 79 episodes and The Honeymooners original 39 were considered sufficient for syndication for decades, and in recent years Disney has limited all shows, even hits, to 65 episodes. With the rise of cable nets, the resulting need for programming has lowered that benchmark for shows that are believed to have very reliable audiences. When a TV show originally produced by one network is rerun by another it is known as off-network syndication. (For more on syndication, see syndication and independent television below.)
It is also becoming increasingly common for shows to be released as DVD box sets, which is highly profitable for production companies, as they have usually already recouped their production costs with payments from network buyers.
If a show is highly successful the producers might pitch the network on a spinoff or a franchise. A spinoff is a new show with a different premise but one or more familiar characters taken from the parent show. (Frasier is a spinoff of Cheers based on Kelsey Grammer's character of Frasier Crane.) A franchise is a new show with the same or only slightly amended premise, but with an vastly different cast and/or perhaps a different location. (The Law & Order and Star Trek shows are examples of series franchises.)
Honors
The Academy of Television Arts & Sciences distributes the Emmy award for achievement in television, with a number of awards divisions, including prime time, daytime, technical achievement, news and local broadcasts. The Hollywood Foreign Press Association also bestows television honors during its annual Golden Globes ceremony, and the guilds also honor TV work in their annual awards ceremonies. The Peabody Award honors achievement in television and radio journalism, children's programming, documentary work and educational programming.
Languages
The major national broadcasts are in English, though many more urbanized areas of the country have some local broadcasts in languages other than English, such as Spanish, Chinese or Korean, and the two major Spanish-language networks Telemundo and Univisión network are available in large parts of the country.
The business of television
The U.S. television industry is a multibillion-dollar enterprise.
Stations and networks
In the United States, the TV broadcast industry can be divided into two distinctive sectors: local TV stations and national TV networks.
Strictly speaking, TV stations are local in nature. There are thousands of stations in the United States; each station holds a license from the Federal Communications Commission (FCC) to use a specific channel in a designated area to broadcast TV programs. The stations' programs come from three sources in most cases: in-house production (local programs), syndication (independently acquired programs), and, most importantly at most stations, TV networks. For commercial stations, revenue is based on local advertising and network compensation (a fee received from a network in exchange for airing the network's programs and advertisements). For non-commercial stations, income is from donations, sponsorships, and government grants.

The boundaries of local media markets are drawn by ACNielsen, but also recognized by the Federal Communications Commission (FCC).
When a station is not affiliated, i.e., does not have contractual relations to exchange airtime with programs and money with a particular network, that station is called independent. Public broadcasting stations can be considered either independent stations or stations on the PBS "network", though PBS affiliation is not as strict as commercial network scheduling.
TV networks are not bound to a specific local area. The best-known networks operate nationwide. The less-known ones are regional, or consist of alliances of groups of network affiliated or independent stations.
The major four networks have traditionally been: NBC, CBS and ABC, plus Public Broadcasting System (PBS), a special case.
In the 1990s and on, others have joined the ranks: FOX Network (Fox), Warner Brothers Network (The WB), United Paramount Network (UPN) and PAX Network (PAX).
Networks have affiliate stations in multiple local areas which carry their programs and advertisements. In many cases, the affiliation is an exclusive contract between a network and a station. As a result, if a station is an NBC affiliate, the station would not air programs from ABC, CBS or other networks. The major exception to this rule occurs in local markets in which there are only a very small number of stations. When a station has affiliation with two networks, one would be primary affiliation and the other would be secondary affiliation. When a station has a secondary affiliation with a network, it means that the programs supplied by that network would be rescheduled (such as to late at night) rather than shown as they are received from the network.
The networks produce their own programs, and may purchase programs from independent production companies. Before the 1990s, when the Big Three commercial networks (ABC, CBS and NBC) dominated the landscape, the federal government instituted financial interest and syndication rules, which limited the Big Three's ability to produce in-house, syndicate or have financial interests in their programming. This was done for fear of a lack of voices in the US media environment. With the emergence of hundreds of cable television channels in the 1990s, this requirement was dropped.
Although stations and networks are very different entities in regulatory terms, one company may own multiple stations and a network at the same time, and make those stations affiliates of its own network. This rather common practice results in many "O&O" (owned and operated) stations. That happens in the major DMAs, like New York or Los Angeles.
Oftentimes, multiple stations are owned by a company which does not own any network. The company is called "station group owner."
Some stations act as a supplier of original contents. By distributing the programs via satellite to stations and cable operators in other areas, the stations can reach a wider audience beyond their local market. Those stations are called "super stations."
About the major broadcast networks
The first three broadcast networks, ABC, NBC and CBS have been losing market share in recent years, but still maintain a significant hold over advertiser dollars and eyeballs—no single cable show has the reach of a CSI and a Friends. Big events, such as the Super Bowl and the Summer Olympics, run on the broadcast networks as do most major syndication successes, such as The Oprah Winfrey Show and Jeopardy!.
PBS is the only government-supported broadcaster in the U.S. It is known for offering the gravitas-heavy The News Hour with Jim Lehrer children's education programs like Sesame Street, shows distributed by American Public Television, and redistributed BBC series and miniseries such as Masterpiece Theatre. PBS tends to be well-respected, if not particularly highly rated.
Fox and WB target a younger audience. Fox is owned by Rupert Murdoch and specializes in flashy, sexy programming, at the moment exemplified by The O.C., while the WB is home to sexy-angsty-superpowered teen shows such as Smallville and Gilmore Girls.
Non-commercial television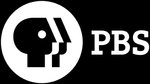 Non-commercial television is a visible player in the United States. It is characterized by its relative independence from national government when compared to public broadcasters in other countries. It is designed, and more or less functioning, as an association of private organizations rather than a "government" operation.
There are many non-commercial stations throughout the country, and some are "member stations" of PBS, Public Broadcasting Service, a non-commercial equivalent of networks.
The major differences between commercial and non-commercial TV have to do with programming and revenue sources. The stations are officially prohibited from airing advertisements, and therefore there is supposedly no advertisement revenue. However, the stations may have corporate "underwriters," and announcements of underwriters may be aired. These messages are not supposed to promote a specific product or service to the viewers. Another major source of income is donations from viewers. The broadcasters routinely run donation requests to remind viewers of the role of private donations in funding public broadcasting.
Non-commercial TV stations, some religious and many affiliated with universities, traditionally broadcast the kind of programs that commercial stations are less likely to air. Educational, documentary, and public affairs programs have always been staples of public broadcasting. In the modern television environment, however, much of non-commercial broadcasting may not seem distinctively different from its commercial counterparts to an uninformed viewer's eyes. The programs are sometimes very similar to the types of programming now available on cable channels such as A&E and the Discovery Channel. Many of the underwriters' messages have become longer and sometimes seem more like softer versions of commercial television advertisements.
The Public Broadcasting Service is a network which commissions production of programs by member stations. Its revenue comes from member stations' membership fees, underwriters, and funding from the Corporation for Public Broadcasting (CPB). CPB is another key player in the realm of non-commercial broadcasting. CPB receives funding from Congress, and distributes the money to PBS.
Cable television
Cable television in the United States started as a Community Antenna Television (CATV), a retransmission of the over-the-air local stations' programs through cable. One of the earliest services was by a retailer Robert J. Tarlinton of Lansford, Pennsylvania in order to boost the sales of TV receivers. The primary subscribers to the service were the households which could not receive a clear signal due to interference from a nearby mountain.
Like the television industry, cable television industry is consisted of two parts. Cable systems are local entities that own the physical cable connecting to the individual households. Cable systems usually have to obtain franchise (permission to operate their business) from local government. They may pay part of their profit to the government, or offer a part of their channels for public, educational and governmental (PEG) use. Such channel would carry town meeting, theater performance by a local school, and/or programs produced by a local resident. Unlike television stations, cable systems are mostly local monopolies.
Multiple systems operators are often owned by the same company, (called MSO, multiple system operator). The best known MSOs include Time Warner Cable, Comcast and Cox. Cable operators were the target of mergers and acquisitions from the mid 1990s to the early 2000s, because of the expectation that it is one of the two major high-speed Internet infrastructures connecting the backbone to individual households, or "the last mile." The other last mile infrastructure was the local telephone networks. TCI and MediaOne were purchased by AT&T, which then sold its cable division to Comcast. Time Warner Cable, part of Time Warner, was purchased by AOL. (See also: broadband open access)
Retransmission of the local programs is regulated by so-called must-carry rule. According to the rule, cable systems are obligated to carry all the local stations that ask for the carriage—except for those stations that request payment in exchange for the retransmission.
Programs cable systems carry mostly come from cable networks, national or global entities distributing contents via satellite to local cable systems. Well known cable networks include BBC America, C-SPAN, CNN, Discovery Channel, ESPN, Fox News, MSNBC, MTV, SciFi Channel, TLC, and TNT.
There are also "premium" cable networks such as HBO which typically carry unedited movies and do not display advertisements. Premium networks typically are added as an additional charge to "basic" service.
Basic cable service typically includes retransmission of local television stations' programs, as well as some cable networks.
Movies and sporting events are often offered as pay-per-view.
Revenues of the cable systems come from two sources—subscription and local advertisements. Subscription fees are divided among the cable systems and cable networks. The revenue from pay-per-view programs are handled much the same way. Cable networks' revenue are from subscription fees and national advertisements.
Satellite television
Satellite television, which had been used since 1962 to relay television feeds over large distances globally, began to emerge as a method of consumer television delivery around 1980. Based around open-standard C-band TVRO equipment, the large movable "backyard" satellite dish became a fixture in the United States for more affluent television viewers who wanted an alternative to traditional cable television. By 1996, C-band delivery became largely displaced by smaller direct broadcast satellite systems.
Beginning in the 1990s, media companies became to deliver television signals by direct broadcast satellite or DBS, led by DirecTV and followed shortly thereafter by EchoStar, which operates Dish Network. By the first decade of the 21st century, DirecTV was sold to international satellite TV provider News Corporation. There are currently about 16 million DBS subscribers in the United States.
Independent TV and syndication
TV syndication is the practice of selling or leasing shows to television stations independent of network packages. Before the 1990s, many successful TV stations ran on a steady diet of syndicated TV and TV packages. (Anime, for example, before the mid-1990s in the U.S. was pretty much strictly limited to syndication; with popular and successful shows like Sailor Moon, Robotech, Voltron and Dragon Ball airing in syndication with little or no network exposure.)
Independent TV stations were often low-budget affairs in the high-band (and thus more interference-ridden) Ultra-High-Frequency (UHF) channels, which picked up and ran a mix of poorly-rated or obscure programming, aging afternoon kiddie cartoons and shlocky movies. "Weird Al" Yankovic's 1989 film UHF was a loving homage to the mixture of odd syndicated programming and high-band broadcast television. Only a very few independent stations were sufficiently well-founded or sufficiently wealthy (such as the Twin Cities' KMSP, and most stations in the major broadcast markets) to afford quality programming; most of these joined up with either Fox, The WB or UPN in the early to mid-1990s.
Syndication and independent television often went hand in hand, and were generally seen as the "afterlife" for a program with mixed success in its first run, or for cult TV classics like Gilligan's Island and Rocky and Bullwinkle. Programs which are extremely successful (such as Seinfeld and Friends) often see earlier seasons syndicated while new shows are still being made, to maximize profit for the production company. Two of the handful of scripted programs to be made for "first-run" syndication are Star Trek: The Next Generation and Star Trek: Deep Space Nine.
Changes to FCC rules in the 1990s pretty much killed syndicated television as a business model. By the late '90s the independent local television station was more or less dead.
See also
External links