Seattle's Best Coffee
From Academic Kids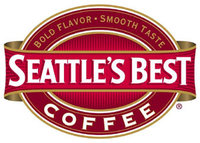 Seattle's Best Coffee is a specialty coffee retailer and wholesaler based in Seattle, Washington, USA. It became part of Starbucks Corporation on July 14, 2003.
Founded by Jim Stewart in 1968 as the Wet Whisker, an ice cream and coffee shop in Coupeville, Washington, Seattle's Best Coffee was known as Stewart Brothers Coffee from 1969 to 1991, when it took its present name.
SBC has retail stores in 17 states, the District of Columbia, and British Columbia.
External links