From Academic Kids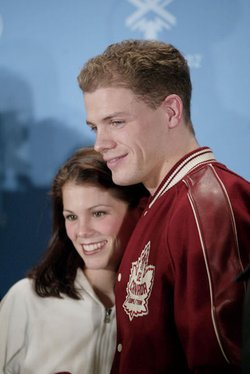 Jamie Salé (born April 21, 1977, in Calgary, Alberta) is a Canadian pairs figure skater who partners with David Pelletier.
They won the 2001 World Championships in Vancouver, British Columbia with a brilliant performance in front of a Canadian crowd.
They won the gold medal at the 2002 Winter Olympic Games with their long program "Greased Lightning." However, before being awarded the gold medal, there was a scandalous judging controversy.
Since the Olympics, the pair has turned professional and are now touring North America with Stars on Ice, a popular figure skating show.
Template:Sportbio-stubTemplate:Canada-bio-stub
External links