Claude Louis Berthollet
From Academic Kids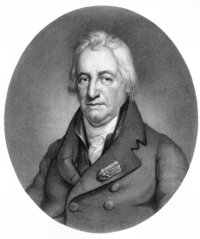 Claude Louis Berthollet (December 9, 1748 – November 6, 1822) was a French chemist.
Claude Louis Berthollet was born in Talloires, near Annecy, France.
Berthollet, along with Antoine Lavoisier and others, devised a chemical nomenclature, or a system of names, which serves as the basis of the modern system of naming chemical compounds. He also carried out research into dyes and bleaches (introducing the use of chlorine as a bleach) and determined the composition of ammonia.
He died in Arcueil, France.de:Claude-Louis Berthollet fr:Claude Louis Berthollet ka:ბერთოლე, კლოდ ლუი nl:Claude-Louis Berthollet