Berkhamsted
From Academic Kids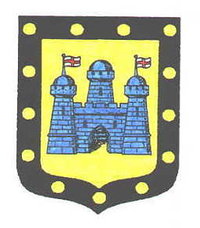 Missing image
Berkhamsted_castle_walls.JPG
Berkhamsted (since 1937, former spellings include Berkhampstead, or Berkhamstead, and also known colloquially as Berko) is a historic town of some 19,000 people, situated in the west of Hertfordshire, to the north-west of London, UK. It is in the administrative district of Dacorum. It is best known for its medieval castle beside the railway station. Now ruined and in the care of English Heritage, this was at one time the home of Edward, the Black Prince and his wife, Joan of Kent.
The English poet William Cowper was born in Berkhamsted in 1731 .
The town is also home to the Berkhamsted Collegiate School, founded in 1541 and attended by the celebrated author Graham Greene. The town now thrives as a wealthy settlement for those working in London and the South East.
It is also the home of the British Film Institute's National Film and Television Archive, the largest film archive of its kind in the world.
Berkhamsted was also the terminating point of the Norman invasion of 1066. The invading army encircled London from the south east, then across to the west and north through Wallingford, and finally stopping at Berkhamsted, at which point the conquest was effectively complete. Edgar Atheling submitted to William the Conqueror here and William was offered the crown of England, but declined saying he would rather receive the keys to London in Berkhamsted and would have the crown in London. This is the probable source of a local legend that Berkhamsted is the real capital of England.
The town is also known as the Port of Berkhamsted as it stands on the Grand Union Canal (built by the Duke of Bridgewater who lived in nearby Ashridge House) and the River Bulbourne (which is not navigable). The local council have restored the "port" signs on the tow path and the town is a popular stop for cyclists and boaters alike with many canal side pubs.
Recently (2001), upon renovation of a chemists shop at 173 Berkhamsted High Street, it was discovered that the property was much older than believed. The Victorian facade hid a medieval building. The building has been dated via dendrochronology of structural timbers to between 1277 and 1297. This is the oldest known shop in the United Kingdom. It is believed that one of the older or even original uses for the shop may have been as a jeweller or goldsmith.
External links