William Orlando Darby
From Academic Kids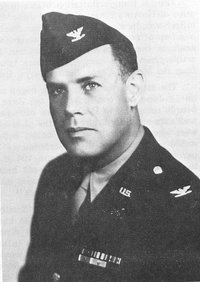 William Orlando Darby (9 February 1911 - 30 April 1945) was a captain (later colonel, posthumous brigadier general) in the United States Army during World War II. Darby led the famous Darby's Rangers which evolved into the US Army Rangers. Darby was the subject of a 1958 movie about his exploits.
Darby was born in Fort Smith, Sebastian County, Arkansas on 9 February 1911. He graduated from the United States Military Academy in 1933. Darby reached the rank of captain by the time the United States entered World War II. Early in the war, Darby served in staff positions, but in 1942 he was assigned to form a new unit that was modeled after the British commando units. Darby's unit bore the title "Rangers" and gained the nickname "Darby's Rangers". The unit was famous for its daring night raids and hit-and-run tactics.
Darby was promoted to the rank of colonel and he led the new unit into combat in North Africa, Sicily, and Anzio. Darby returned to the US after the destruction of the 1st and 3rd battalions at Cisterna.
Darby was killed by an 88mm artillery fragment on 30 April 1945 while attached to the US 10th Mountain Division near Torbole, Italy. Darby was posthumously awarded the rank of brigadier general and is buried at Fort Smith National Cemetery.
In 1958 Darby was the subject of the motion picture Darby's Rangers (http://us.imdb.com/title/tt0051519/combined), starring James Garner. Darby's records, medals, military records, and uniforms are on display at the Old Fort Museum in Fort Smith, and his boyhood home is open for tours.
See also: Battle of Cisterna