User:Sjorford
From Academic Kids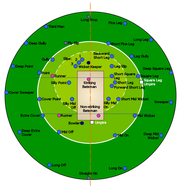 I'm a 29 year old WikiGnome from England and my favourite wiki-colour is blue. Be bold and edit any of my user pages if you find something that needs fixing! User:Sjorford/Bookmarks
Things I believe
I'm a redirect evangelist. Redirects are our friends, so let's take advantage of them.
Lists are non-harmful, and categories are not necessarily a replacement for lists in the main namespace. Category and list can co-exist!
"The" at the start of most article titles looks really ugly.
Good faith, consensual, polite wiki-editing can involve pissing people off occasionally.
Copyvios are Very Bad Things, about as far from a Free Encyclopedia as it is possible to get.
Featured subpage

User:Sjorford/Football is a list of football-related articles, sorted by country. It was created to keep track of club pages, but now covers almost everything except biographies. You may freely update it to reflect new articles, or add links to articles that ought to be created.

Related changes

–

History (http://en.wikipedia.org/w/index.php?title=User:Sjorford/Football&action=history)

–

More (http://en.wikipedia.org/w/index.php?title=Special:Allpages&from=Sjorford&namespace=2)

Did you know...

From sjorford's recent edits: