Premier of Ontario
From Academic Kids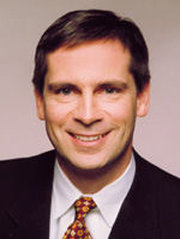 The Premier of Ontario is the first minister for the Canadian province of Ontario. The Premier is the province's head of government and presides over the Executive council or cabinet as the Queen's first minister.
The office of Premier was established in 1867, replacing the former Prime Minister of the Province of Canada. Although sometimes referred to as the Prime Minister of Ontario, the Executive Council Act (R.S.O. 1990) stipulates that the leader of the government party is known as the Premier and President of the Council. (While the titles premier and prime minister are technically interchangeable, in English Canada the practice is normally to reserve the title prime minister for the national leader. However, in French the term premier ministre refers to both positions. The French language does not have a separate term for the premier of a province.)
The current Premier of Ontario is Dalton McGuinty.
The longest serving Premier in the province's history was Sir Oliver Mowat who was in office from 1872 to 1896. Ontario's first Premier was John Sandfield Macdonald.
See also:
External link: