Norman Foster
From Academic Kids
Missing image
Normanfoster1.jpg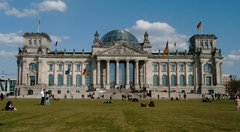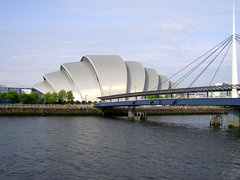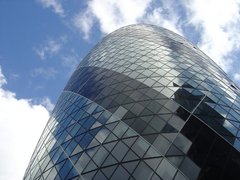 Missing image
HSBC_main_building_hk.jpg
Norman Robert Foster, Baron Foster of Thames Bank, OM (born 1 June 1935) is a British architect.
Foster was born in Manchester and educated at the University of Manchester and at Yale University. He worked for the visionary Buckminster Fuller before meeting with Richard Rogers, creating Team 4 and in 1967 Foster Associates.
His designs were originally a stylish, machine influenced high-tech but he has moved away from this to a more sublime, more acceptable sharp-edged modernity.
He is known to some in the UK - pejoratively - as an über- or superstar-architect, the accusation being that certain architects are given preferential status based on their fame.
He has had an extremely successful career including:
He was knighted in 1990 and appointed to the Order of Merit in 1997. In 1999 he was created a life peer. Foster is known by the British tabloid newspapers as "Lord Wobbly", due to structural problems with his Millennium Bridge. He has been criticised for his treatment of an arts charity, the Couper Collection, located next door to his London offices and home. See article (http://www.timesonline.co.uk/article/0,,2087-1279568,00.html).
Norman Foster is the second UK architect to win the Stirling Prize twice: once for the American Hangar at the Imperial War Museum Duxford in 1998 and again for 30 St Mary Axe in 2004. In consideration of his whole portfolio, Foster was awarded the Pritzker Architecture Prize in 1999.
See also
External links
es:Norman Foster fr:Norman Foster (architecte) he:נורמן פוסטר pl:Norman Foster pt:Norman Foster sv:Norman Foster