Laminar flow
From Academic Kids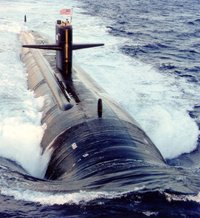 In fluid dynamics, laminar flow is a flow regime characterized by high momentum diffusion, low momentum convection, and pressure and velocity independence from time. It is the opposite of turbulent flow. The (dimensionless) Reynolds number characterizes whether flow conditions lead to laminar or turbulent flow.
The boundary layer is a very thin sheet of air lying over the surface of the wing (and, for that matter, all other surfaces of the airplane). Because air has viscosity, this layer of air tends to adhere to the wing. As the wing moves forward through the air, the boundary layer at first flows smoothly over the streamlined shape of the airfoil. Here the flow is called the laminar layer.
As the boundary layer approaches the centre of the wing, it begins to lose speed due to skin friction, and it becomes thicker and turbulent. Here it is called the turbulent layer. The process of a laminar boundary layer becoming turbulent is known as boundary layer transition.The point at which the boundary layer changes from laminar to turbulent is called the transition point. Where the boundary layer becomes turbulent, drag due to skin friction is relatively high. As speed increases, the transition point tends to move forward. As the angle of attack increases, the transition point also tends to move forward.
See also:
fr:╔coulement laminaire ms:Lamina nl:Laminaire stroming ja:層流 pl:Przepływ laminarny sl:Laminarni tok