Alan Parker
From Academic Kids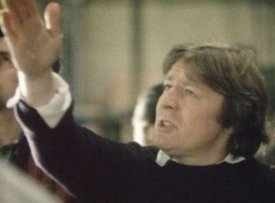 Alan Parker (born February 14,1944) is a British film director, producer, writer, and actor who created most of his films in the United States. He is also a founding member of the Director's Guild of Great Britain.
Parker started out as an advertising copywriter for advertising agencies in the 1960s and 1970s and began to write his own television commercial scripts. Through his association with producer David Puttnam he wrote the screenplay for the 1971 feature Melody.
In 1978 Parker directed Midnight Express which was loved by critics and ended up earning Parker a number of Oscar nominations, including Best Director and Best Picture. He was later nominated for Best Director for Mississippi Burning (1988).
Parker has directed a number of music-related movies including Fame (1980), Pink Floyd The Wall (1982), The Commitments (1991) and the 1996 film Evita.
Filmography
He has also directed several commercials.
External link