Very Relentless
From Academic Kids
Very Relentless is a limited edition 2-disc set of the album Very by the UK electronic music duo Pet Shop Boys. It is the most notable of the several limited editions Pet Shop Boys released as the second disc contains all new music. As such, it continues to be the most sought after limited edition by collectors and fans of Pet Shop Boys music.
The first disc of Very Relentless is identical to the widely released Very. The second disc, Relentless, contains music which can be seen as something of an experiment by the group, delving for the first time (and arguably the last time of any significance) into ambient techno. This album is far more mellow than any of the group's work, prior or since.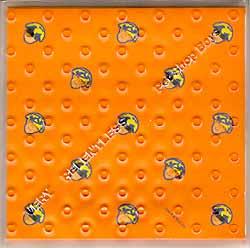 Tracklisting
"My Head is Spinning"
"Forever in Love"
"KDX 125"
"We Came From Outer Space"
"The Man Who Has Everything"
"One Thing Leads to Another"