Very (album)
From Academic Kids

Very is the seventh album, the fifth of entirely new music, by the UK electronic music group Pet Shop Boys. It was first released in 1993.
Very exhibits one of many turning points Pet Shop Boys has made to their music, shifting from pure electronic pop to more thoroughly instrumented arrangements. Very is also the first album Pet Shop Boys released after singer Neil Tennant publicly announced his homosexuality (the title of the album is rumored to be Tennant's response to the question "Are you gay?", although he has never confirmed this). As is to be expected, the album dwells more on gay topics than previous work. Songs from this album which were both popular and made the duo a significant figure in queer culture include "Can You Forgive Her?" and a cover of The Village People's "Go West".
The original release of Very is packaged not in a standard jewel case, but rather a unique orange case with raised bumps (sometimes unofficially described as the Lego case) designed by Daniel Weil of Pentagram in London.
Very was also released in a limited edition 2-disc set, Very Relentless. The second disc, Relentless, contains all new music, much of which has yet to be released on any other compilation. This edition is prized by fans and collectors of Pet Shop Boys music.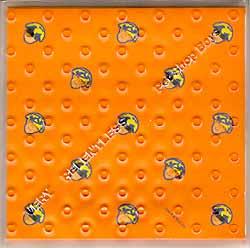 Very was rereleased in 2001 (as were most of the group's albums up to that point) as Very/Further Listening 1992-1994. The rereleased version was not only digitally remastered but came with a second disc of B-sides and previously unreleased material from around the time of the album's original release. This 2-disc set should not be confused with Very Relentless, and in fact contains only one song ("Forever in Love") from Relentless. Despite the fact that the production quality is probably better on the rerelease, the original release of Very continues to be sought after by fans and collectors due to the unique case.
The album was produced by Tessa Niles, Philip Todd, Liliana Chachian, Chris Nall.
Tracklisting
Can you Forgive Her
I wouldn't normally do this kind of thing
Liberation
A different point of view
Dreaming of the queen
Yesterday, when I was mad
The theatre
One and one make five
To speak is a sin
Young offender
One in a million
Go West