Tracey E. Bregman
From Academic Kids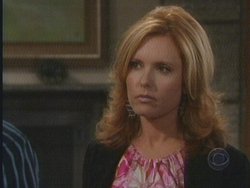 Tracey E. Bregman (born May 29, 1963) is an American soap opera actress. She was born in Munich, Germany. At one time, she was credited as Tracey E. Bregman-Recht.
She is best known for the role of Lauren Fenmore that she portrayed on both The Young and the Restless (1983-1995, and from 2000 to the present) and The Bold and the Beautiful (1995-1998). Before winning that role, she portrayed Donna Temple Craig on Days of Our Lives from 1978 to 1980.
Bregman has been married to Robert Recht since 1987.
External link