Skip James
From Academic Kids
Skip James (June 21, 1902 - October 3, 1969) was an American blues singer, guitarist, pianist and songwriter.
Missing image
Skip_james_early.jpg
Biography
Early years
James was born Nehemiah Curtis James near Bentonia, Mississippi. As a youth he heard local musicians such as Henry Stuckey and brothers Charlie and Jesse Sims and began playing the organ in his teens. He worked on road construction and levee-building crews in his native Mississippi in the early 1920s, and wrote what is perhaps his earliest song, "Illinois Blues", about his experiences as a laborer. Later in the '20s he sharecropped and made bootleg whiskey in the Bentonia area. He began playing guitar in open E-minor tuning and developed a three-finger picking technique that he would use to great effect on his recordings. In addition, he began to practice piano-playing, drawing inspiration from the Mississippi blues pianist Little Brother Montgomery.
1920s and '30s
In early 1931 James auditioned for the Jackson, Mississippi record-shop owner and talent scout H. C. Speir, who placed blues performers with a variety of record labels including Paramount Records. On the strength of this audition, Skip James traveled to Grafton, Wisconsin to record for Paramount. These recordings are among the most famous and idiosyncratic ever made in the blues idiom. "I'm So Glad" was derived from a 1927 song by Art Sizemore and George A. Little entitled "So Tired", which had been recorded by both Gene Austin and, as "I'm Tired of Livin' All Alone", by Lonnie Johnson. But as James' biographer, Stephen Calt, maintains, the finished product was totally original - "one of the most extraordinary examples of fingerpicking found in guitar music." The other pieces recorded at Grafton, such as "Devil Got My Woman", "Special Rider Blues" and "22-20", were of similarly high quality both vocally and instrumentally and are the recordings upon which James' subsequent reputation lay. Very few copies of James' Paramount 78s are known to exist.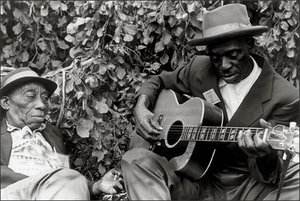 "Disappearance" and "rediscovery"
For the next thirty years James recorded nothing and drifted in and out of music. He was virtually unknown to listeners until about 1960. In 1964 blues enthusiasts John Fahey, Bill Barth and Harry Vestine found him in Tunica, Mississippi. According to Calt, the "rediscovery" of both Skip James and of Son House at virtually the same moment was the start of the "blues revival" in America. In July 1964 James, along with other blues performers, appeared at the Newport Folk Festival. He recorded for the Takoma, Melodeon and Vanguard labels and played engagements throughout the remainder of the decade. Cream recorded a version of "I'm So Glad", providing James the only windfall of his career. (Cream based their version on James' simplifed '60s recording, not on the original 1931 recording.) He died in Philadelphia in 1969.
Musical style
Skip James' sound was very distinctive and although he has influenced other blues musicians, very few have been able to recreate his style. His voice was very high pitched and seems very frail, even in his early recordings. He is said to have had a 'preaching' style of singing because every line seems to stretch out forever and because he was one of the rare bluesmen to also sing 'spirituals'. He was a gifted and distinctive guitarist. He used an open D minor tuning and his playing, which was entirely finger picking, was very fast and clean. He also used the whole register of the instrument, creating heavy and almost hypnotic bass lines using the lower strings.
Bentonia School
Skip James has often been called one of the exponents of the Bentonia School of blues playing, which was later carried on by a guitarist and singer named Jack Owens. Calt, in his 1994 biography of James, I'd Rather Be the Devil: Skip James and the Blues, maintains that there was indeed no style of blues that originated in Bentonia, and that this is simply a notion of later blues writers who overestimated the provinciality of Mississippi during the early twentieth century, when railways linked small towns, and who failed to see that in the case of Owens, "the 'tradition' he bore primarily consisted of musical scraps from James' table." Whatever the truth is regarding the origins of James' style, or of the "Bentonia School," he certainly stands as one of the most original of all blues performers.
Partial discography
Hard Time Killing Floor Blues. Shout Factory, 2003
Complete Recorded Works (1931) Reissue. Document, 1991
Devil Got My Woman. Vanguard, 1968
Today! Vanguard, 1964de:Skip James