Montana Territory
From Academic Kids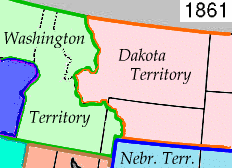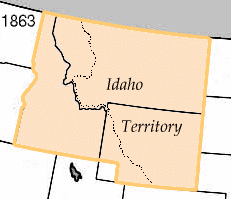 Missing image
Wpdms_idaho_territory_1864_legend_idx.png
Image:Wpdms_idaho_territory_1864_legend_idx.png


The reogranization of the Idaho Territory in 1864, showing the newly-created Montana Territory.
The Montana Territory was an organized territory of the United States that existed between 1864 and 1889.
The territory was organized out of the existing Idaho Territory by Act of Congress and signed into law by President Abraham Lincoln on May 28, 1864. The areas east of the continental divide had been previously part of the Nebraska and Dakota territories and had been acquired by the United States in the Louisiana Purchase.
The territory also included a portion of the Idaho Territory west of the continental divide and east of the Bitteroot Range, which had been acquired by the United States in the Oregon Treaty, and originally included in the Oregon Territory.
The boundaries of the territory did not change during its existence. It was was admitted to the Union as the State of Montana on November 8, 1889.
See also