Beckenham
From Academic Kids
Beckenham is a town in the London Borough of Bromley. It is 8.4 miles (13.5 km) south east of Charing Cross.
It is referred to as Bacheham in the Domesday Book of 1086, and its name probably means Beohha's village (ham). The River Beck was named after the town. Many attribute John Cator as being responsible for turning the village of Beckenham into a significant town in the late 1700s - a process that accelerated after his death in 1806 with the arrival of the railway from the 1830s.
Nearest places:
Nearest railway stations: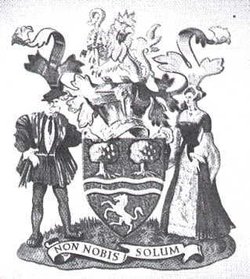 Nearest tram stations:
Famous people who lived in Beckenham and/or have been buried in Beckenham:
Notable Places
Reference
---
Beckenham is also a suburb of Perth, Western Australia.